A DISPLAY OF THE WORLD'S FINEST CARS
The London Concours, presented by Montres Breguet, is a luxurious automotive garden party hosted in the heart of the City of London from Tuesday 28th to Thursday 30th June. This hugely exciting automobile extravaganza will see 80 of the worlds most precious cars gather in the gardens of the historic and beautiful Honourable Artillery Company Headquarters.
2022 CAR LINE UP
The classes for 2022 will include 'The Hypercars', 'The Italian Berlinettas', 'Great British History', 'Great Marques: Mercedes-Benz', 'Fins & Chrome', 'Japanese Jewels' and 'Le Mans Racers'.
As a specialist insurance broker, we are passionate about iconic cars and the people behind them. Watch our video with Katarina Kyvalova as she goes for a stunning drive in one of the most beautiful Ferraris ever made, the 275 GTB
Hospitality
Entertain or be entertained
The London Concours offers a number of flexible opportunities for you to entertain clients. Our hospitality options have been specifically designed to fit around a busy work schedule and the location of the venue, right in the heart of the City, is perfect for allowing visitors to just drop by and take a look at some of the truly breathtaking cars.
OPEN FOR BUSINESS
The three days offer entertainment on the lawns, beautiful retail chalets with luxury brand and artisan goods, and a delicious selection of food and beverages to match. If you are looking for a unique backdrop for a business meeting with either breakfast or lunch included, then London Concours is your solution.
LUXURY RETAILERS AND EXHIBITORS
From the motoring world the Concours hosts the very best specialist manufacturers, distributors and dealers. Alongside the 130 cars being presented are many brands from the luxury fields of watchmaking, art, fashion and jewellery. These brands add another dimension for visitors, allowing them to discover, experience (and purchase) some of the finest craftsmanship availed to the UK marketplace.
THE LONDON CONCOURS FEATURES
PURSUIT OF
SPEED
THE LATEST ADVANCEMENTS IN AUTOMOTIVE PERFORMANCE, BE THEY ELECTRIC, PURE-COMBUSTION OR PLUG-IN HYBRID. SHOWGOERS CAN FIND MODELS LIKE THE LOTUS EVIJA SIDE-BY-SIDE WITH THE LIMITED EDITION BUGATTI CHIRON SUPER SPORT.
SPONSORED BY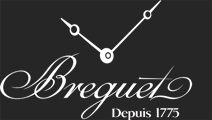 PRESENTED BY MONTRES BREGUET
1990 Lamborghini Countach
1992 Ferrari F40
1992 Jaguar XJ220
1999 Ferrari F50
2004 Ferrari Enzo
2005 Mercedes-Benz SLR McLaren
2012 Koeniggsegg Agera S
2015 Porsche 918 Spyder
2015 Porsche 918 Spyder
2020 Ferrari 488 Pista
2020 McLaren 765LT MSO 001
2021 Ford GT Carbon Series
THE LONDON CONCOURS FEATURES
THE
ITALIAN SPIDERS
BUOYED BY THE SUCCESS OF OUR 2021 CLASS, THE ITALIAN BERLINETTAS, WE RETURN IN 2022 WITH A COLLECTION OF THE MOST BEAUTIFUL SOFT-TOP ITALIAN SPORTS CARS EVER CREATED. HERE, YOU'LL FIND NAMES LIKE FERRARI, MASERATI, ALFA ROMEO AND BIZZARRINI.
SPONSORED BY


PRESENTED BY MONTRES BREGUET
1955 Lancia Aurelia B24 Spider
1960 Abarth 2200 Allemano Spyder
1960 Maserati 3500 Vignale Spyder
1962 Ferrari 250 GT California SWB
1963 Lancia Flaminia GT 2.5 3C
1965 Ferrari 275 GTS
1967 Fiat Dino Spider
1969 Alfa Romeo Duetto 1750 Boat Tail Spider
1972 Ferrari 365 GTS/4 Daytona Spyder
1976 Fiat 124 Spider
THE LONDON CONCOURS FEATURES
FINS & CHROME
NO ONE DOES STOP-AND-STARE STYLING LIKE AMERICAN CARS OF THE '50S AND '60S. BEDAZZLED WITH CHROME BUMPERS, CHROME HUBCAPS AND CHROME… EVERYTHING, THESE BEHEMOTHS HARK BACK TO AN ERA OF BIG DISPLACEMENT CRUISING.
SPONSORED BY PRESENTED BY MONTRES BREGUET
1956 Packard Caribbean Convertible
1957 Chevrolet Bel Air
1958 Cadillac Sedan de Ville
1958 Mercury Park Lane Convertible
1959 Cadillac Eldorado Biarritz Convertible
1960 Chrysler 300F Convertible
CONNECT WITH LONDON CONCOURS