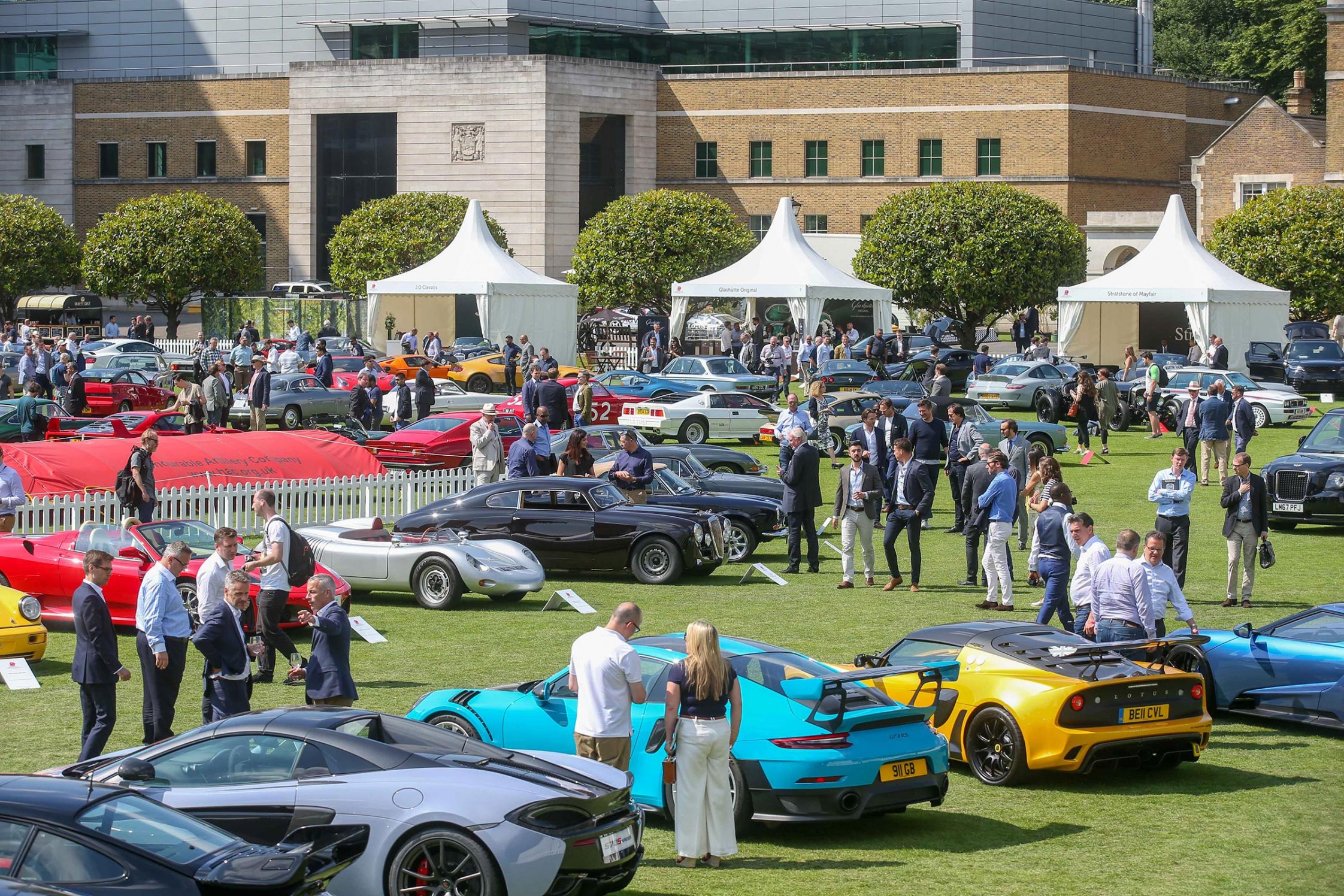 22 June, 2020
The London Concours, the capital's finest automotive garden party, is pleased to welcome CNBC International as the event's Global Business News Partner. London Concours takes place right in the heart of the city's financial district, at the Honourable Artillery Company HQ, making it the ideal partner for CNBC International's world-leading finance and business news coverage.
Rescheduled from June to August 19th-20th, the London Concours will transform London's HAC, a five-acre oasis of green among the City's towering buildings, into motoring nirvana for two days. More than 100 of the world's most iconic cars will gather for the event, with the flagship feature a colourful celebration of one of Ferrari's finest models: the Dino.
Honourable Artillery Company HQ, the five-acre oasis of green nestled among the towering building of the City of London, will play host to motoring nirvana for two days only. The event's flagship feature is the colourful selection of one of the finest handling Ferraris ever: the Dino. On display will be eight examples of the famous mid-engined Ferrari, finished in Rosso Chiaro, Grigio Ferro, Blu Dino, Nero, Nuovo Giallo and more.
Elsewhere, guests will find classes dedicated to Aston Martin and Lamborghini, as well as an homage to the 'Pursuit of Speed', in a collection of cars designed to be the fastest on the road during their time. The 'Speed of Sand' class gathers the eclectic pre-1949 hot rods that annually battle on the Pendine Sands, once known as the fastest place on earth.
Andrew Evans, London Concours Director, said: "Our event is all about careful curation; we've hand-picked only the best cars to appear, we're working with one of the most spectacular venues in London and our partners are each leaders in their respective fields. CNBC International is quite simply one of the largest media brands in the world, and with its London headquarters and business news focus, it's the ideal fit for the London Concours and its audience."
Tickets are available to buy now from www.londonconcours.co.uk/tickets