EMM London Presents 3 Days, 3 Great Investment Grade Cars
London Concours partners, EMM London Private Office will be presenting three investment grade cars on the manicured lawns the Honourable Artillery Company from June 6-8. Each machine has been carefully chosen by the investment team using a strict set of criteria, worthy of any collector's alternative asset portfolio.
The three special motor cars – all carefully selected, as leading contenders for any car collection – will be available for viewing with EMM on Stand 16.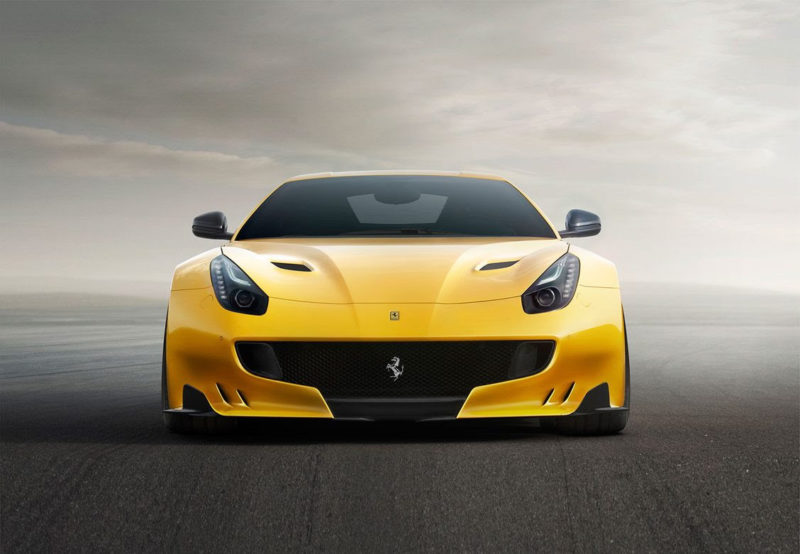 Ferrari F12 TdF
Without doubt, the F12 TDF is one of the Ferrari greats and tipped widely as a future classic. It had been rumoured it would wear the GTO badge, but somehow Ferrari decided TDF was more fitting. There are only a very small handful of cars that can match the TDF, with some even saying the latest 812 Competizione is nowhere near as good. A large part of that is due to the featherweight 1415kg making the car nimble, thanks largely to the use of composite and aluminium materials.
The look, the sound and the feel of the TDF are like nothing else, and it's a car that is not for the faint-hearted. The TDF delivers an astonishing 770bhp from Ferrari's best and never to be repeated 6.3 litre normally aspirated V12. 0 to 62mph takes just 2.9 seconds and it will (if you're brave enough) propel you all the way to 211 mph at almost 9000rpm.
The car presented on our stand is an incredibly rare 2016 right hand drive, UK supplied Atelier launch spec example boasting only 132 delivery miles. 1 of just 799 TDFs made, we understand from Ferrari around 50 were made in RHD and as few as 18 in the stunning optional paint Giallo Triplo Strato. This car also boasts a Classiche Certification, Carbon racing seats, Nero Alcantara with Giallo stiching, carbon pack including the headlight buckets, a sports exhaust, front suspension lifter and front and rear cameras. This TDF also boasts a full service history from Ferrari.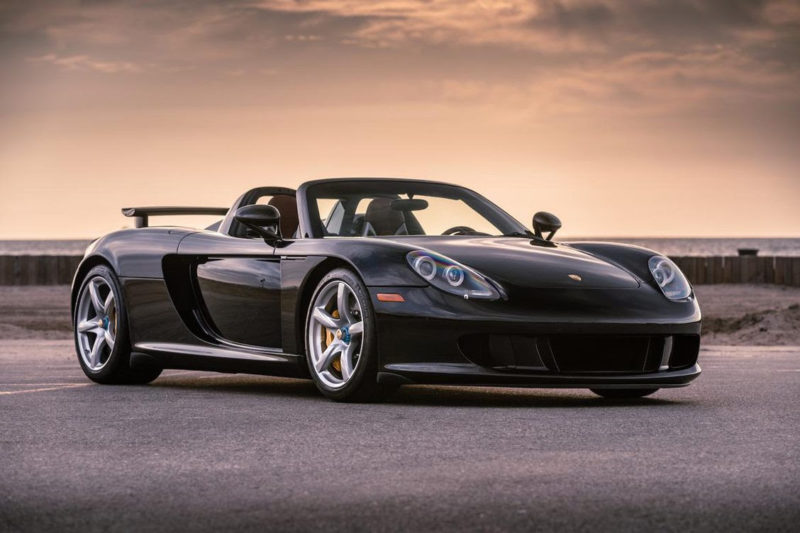 Porsche Carrera GT
It's hard to grasp the incredible Carrera GT production car is almost 20 years old. The prototype was first shown in Paris in the year 2000, 23 years ago. You'd almost be forgiven for thinking Porsche had just rolled this monstrous Le Mans inspired machine off their production line yesterday given its looks.
The Carrera GT is a car that pushed technological boundaries beyond any supercar of the time (2003), but remained wonderfully and deliberately analogue. Its beautiful aerodynamic profile encompasses a staggeringly powerful 610bhp V10 Porsche engine that was a direct descendant of the 10-cylinder race engine developed for the Le Mans 24-hours from the year 2000. The only modifications the engine needed to then be used in a road car, were for emissions and noise, so a clever exhaust basically. Make no mistake, this is a pure road-racer, it needs respect and it bites hard. The Carrera GT also pioneered the use of pure carbon fibre for its monocoque body and subframe, a technological feature now seen in modern Porsches.
The car presented on our stand is 1 of just 1270 units (of 1500 planned) built at the  factory in Saxony Germany. Incredibly the car has only covered 2670 miles from new supported by a full and documented service history. First registered on the 1st March 2006, so this is one of the last cars built before production ended just a few weeks later. Of the 1270 Carrera GT's built, we understand only 41 were painted in the beautiful Basalt Black, which is the lowest of the standard CGT colours before Paint To Sample. 1 of 41 with the super-low mileage makes this a very rare car indeed.
This incredibly rare example can be viewed on the EMM London Private Office stand at the London Concours.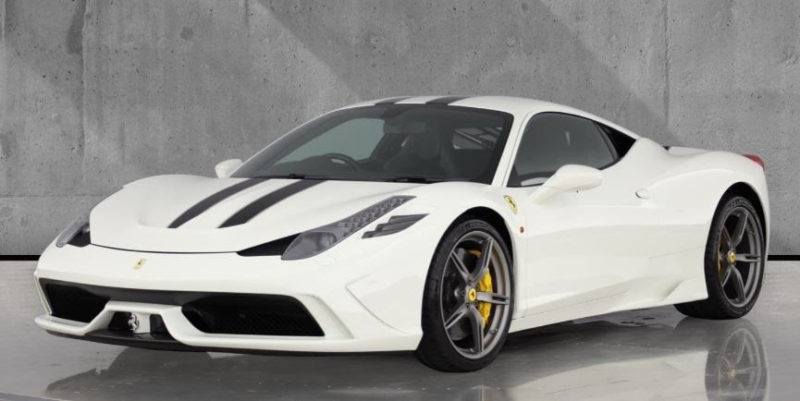 Ferrari 458 Speciale
When the 458 Speciale was unveiled as a limited edition performance car questions were asked if the 458 Italia, an already successful and great car could get any better. Well the anwser was a resounding yes. In the spirit of the Ferrari 360 Challenge Stradale and 430 Scuderia (and 16M), the Speciale takes the 458 into new, even more hardcore territory.
The 4.5-litre V8 produces 597bhp at 9000rpm, its 133bhp-per-litre made possible by a staggering 14:1 compression ratio. This greater output is married to a body some 90kg less too, thanks to a carbon fibre underbody, thinner glass for windscreen and side windows, a Lexan engine cover, new and lighter ceramic brakes, forged wheels and an interior of stripped race car minimalism.
Add magnetic dampers, stiffer springs and anti-roll bars, a quicker gearshift and active aero package reducing drag, and you have a very serious contender for a future classic.
1309 of the 458 Speciales were built of a planned 1500, with 250 of those being RHD UK cars.
The 2015 car presented on our stand is 1 of just 250 UK RHD versions finished in the stunning Bianco Avus over black Alcantara. Having only covered 7300 miles from new and fully serviced by HR Owen, the car presents as new. Nicely specified with an alcantara headliner, carbon front flaps, carbon air vents, yellow brake calipers, body stripe, rear carbon diffuser and Goldrake Carbon Racing bucket seats.
This incredibly rare example can be viewed on the EMM London Private Office stand at London Concours.
EMM London is proud to sponsor the Evolution of Aero Class at London Concours 2023
2 June, 2023