London Concours 2022 Crowns Best in Show
The London Concours presented by Montres Breguet opened its doors yesterday to a crowd of thousands in stunning sunshine for the first day of the event. Hosted at the Honourable Artillery Company, a five-acre oasis of green close to Bank, the event played host to the most incredible collection of vehicles ever gathered in the City.
In total, around 80 cars were on display across eleven classes. The main concours event classes include 'The Pursuit of Speed', 'Japanese Jewels', 'The Italian Spiders', 'Great Marques – Mercedes and 'Great British History. Each of the classes was packed with rarities, from the Ferrari 250 GT California SWB to the Koenigsegg Agera S.
The London Concours' expert committee of judges picked an extraordinarily well-preserved Toyota 2000GT as the 'Best in Show'. The 2000GT was designed to act as a halo model for Toyota's range, and with Yamaha's help it turned out to be one of the 1960s most memorable GT cars. Its 2.0-or 2.3-litre straight-six, with between 138bhp and 148bhp on tap, was matched with a standard limited-slip differential and all-round disc brakes – both firsts for the Japanese auto industry. It was also the first Japanese car with rack-and-pinion steering. Its top speed was a heady 135mph, and just 351 cars were built in total; this is one is chassis no. MF10-10129. Originally sold in Mozambique, it went to Portugal in 1976 before appearing on eBay in 2007 with 42,000km on the clock. It was fully restored in 2012.
This year the Chairman of the Judges, Peter Read also awarded the Chairman's Award, an award based on the car that he would most like to drive home himself. This year it was awarded to the 1962 Ferrari 250GT California SWB. Its beautiful Scaglietti- crafted body covered a lighter chassis and 276bhp version of the 3.0-litre Colombo V12. To ensure this supreme grand tourer stopped as keenly as it accelerated, it was fitted with the same disc brakes as its 250GT Berlinetta SWB cousin, and wore 185VR 15 Pirelli Cinturato tyres. It's believed that a mere 56 examples of the SWB California were ever built.
The judges, led by members of the London Concours Steering Committee, not only awarded an overall winner, but a winner of each class, too.
Best in Show – Toyota 2000GT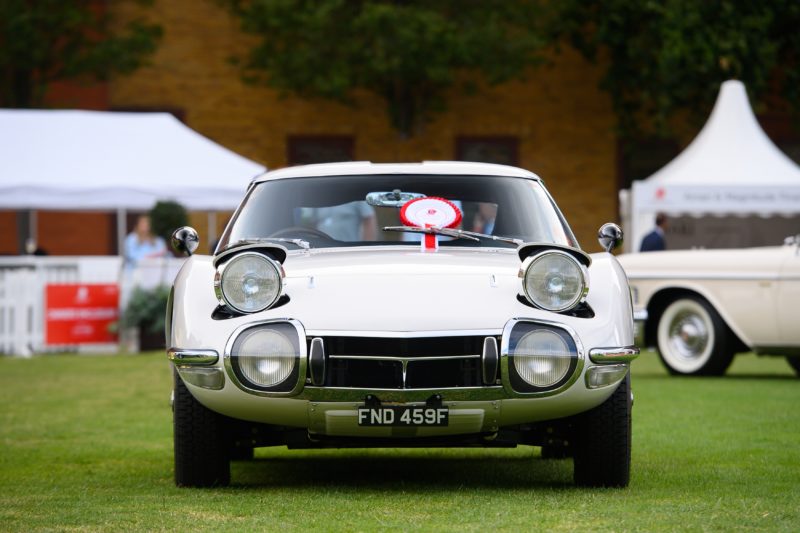 Chairman's Award – Ferrari 250 GT California SWB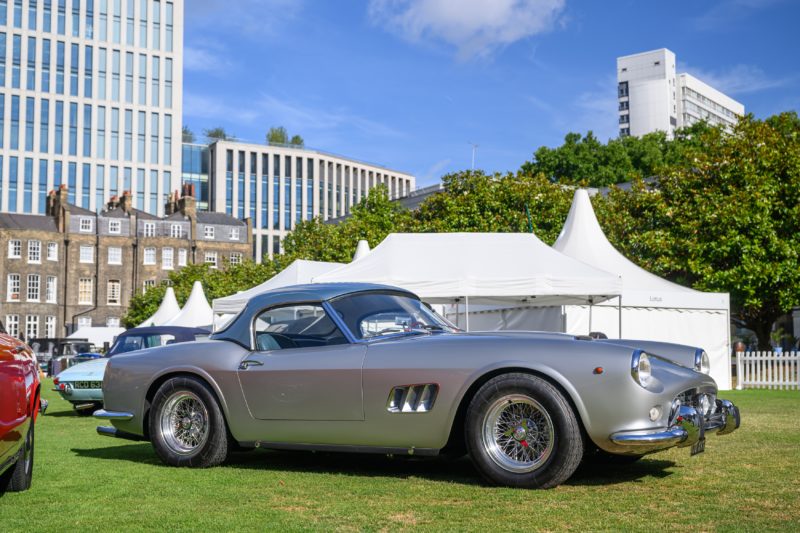 Pursuit of Speed – Sponsored by Montres Breguet – Koenigsegg Agera S
Highly Commended – Jaguar XJ220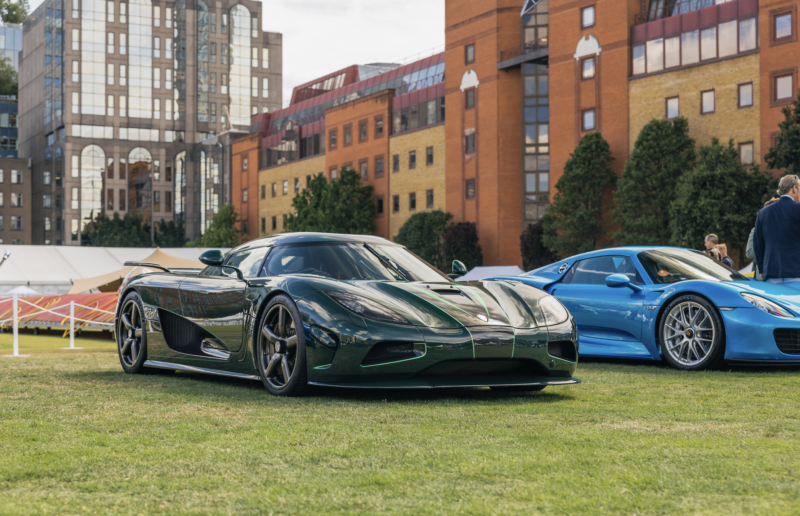 Fins and Chrome – Sponsored by Adrian Flux and American Classic Magazine – Cadillac Sedan de Ville
Highly Commended – Chrysler 300F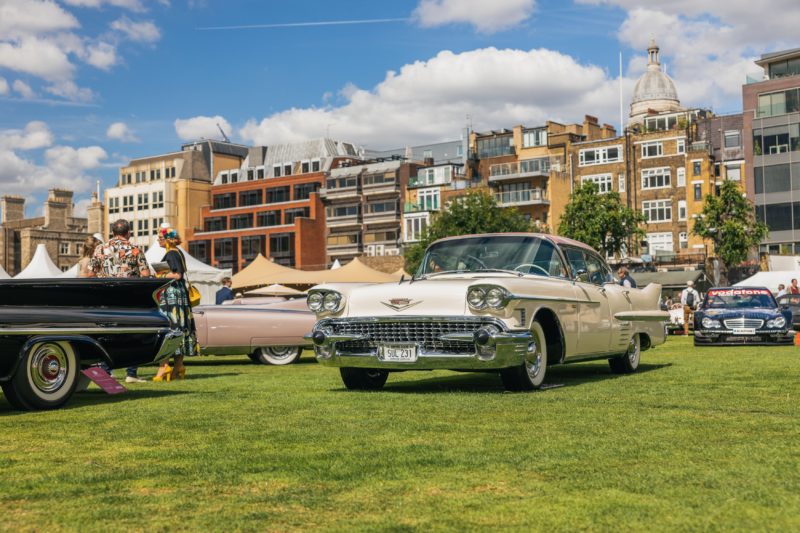 Japanese Jewels – Sponsored by Concours of Elegance – Toyota 2000GT
Highly Commended – Mitsubishi Evo 6 Tommi Mäkinen Edition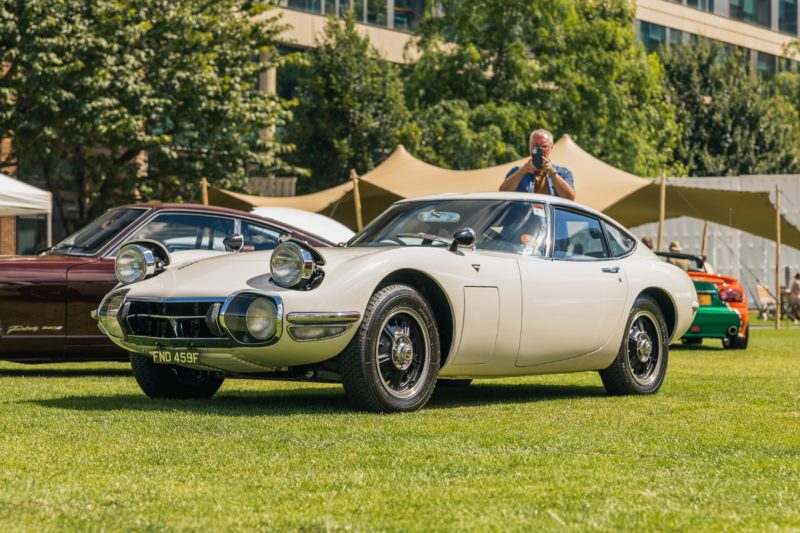 Great British History, Sponsored by Engine Notes – Jaguar SS100
Highly Commended – Invicta S Type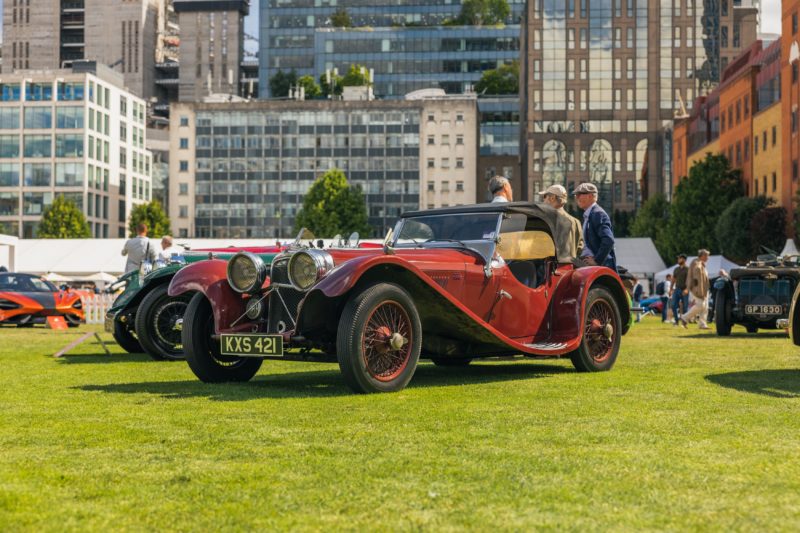 The Italian Spiders, Sponsored by London Concours – Ferrari 250 GT California SWB
Highly Commended – Fiat-Abarth 2200 Allemano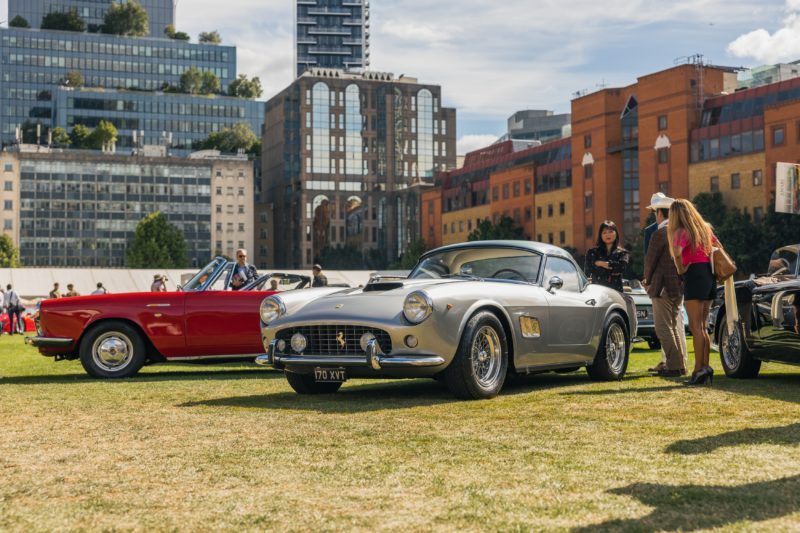 Great Marques – Mercedes, Sponsored by Moss Automotive – Mercedes-Benz 300SL 'Gullwing'
Highly Commended – Mercedes-Benz 600 LWB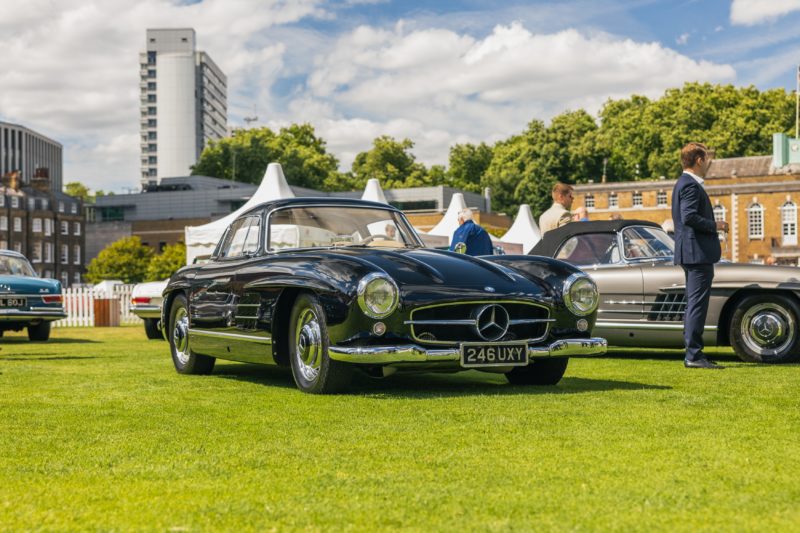 Outside of the main concours event, there were plenty of other astonishing cars on display. A special feature celebrated the best 'Coachbuilt and Concept' cars, including a one-off Jaguar XK180 concept and the wild Mercedes F2000 Imagination, including its joystick-style controls. 'The Collector', which each year shines a light on one person's car collection, showcased the cars of Sukhpal Singh Ahluwalia, including his pristine Jaguar E-Type, Porsche 356 and Ferrari 365 GTB/4 Daytona
4 July, 2022